Catch the rest of the fall season.
You can now enroll in the remaining sessions of  The Complete Chorister  for a reduced price. Enrolling gives you access to:
Live  Zoom meetings for the remaining fall sessions
The Complete Chorister web site
Videos of completed Zoom sessions
Downloadable resources
Links to web sites referenced in each presentation

  SCROLL DOWN TO VIEW PROGRAMMING 
Why do we sing? What is it about music that draws us together? How does our singing create such a strong sense of community?
We've arrived at a grand pause in choral singing across the globe, which gives us the chance to better understand the important roles music and communal singing play in our lives. For many of us, singing together each week helps us escape what ails us, while offering reconciliation and a means to make sense of the world and our place in it—phrase by phrase, note by note. 
The Complete Chorister is devised around this idea of gathering our musical community each week. Led by Artistic Director Scott Allen Jarrett and Associate Conductor Katherine Chan, and joined by a distinguished panel of guests from across the globe, our sessions will:
Offer weekly group singing • Explore topics about and around the music we sing • Highlight other singing communities as we seek to better understand our own
The Complete Chorister's Fall Session  consists of 13 sessions and takes place via Zoom on  Monday evenings from 7:00 p.m. to 9:00 p.m. It starts  September 14 and runs through December 14(no session on November 23). Led by renowned experts, our "Choral Passport" series explores choral traditions throughout the world. (In the Spring Sesssion, we'll look at American choral traditions.) Though designed especially for our Chorale family, we feel strongly that The Complete Chorister can provide an important opportunity to any and all who want to learn more about choral music and the community we create through our song. 

Sign up for the remainder of the fall season, and gain access to all the content of the completed sessions.
The Complete Chorister
Was $150
Now $125
The Complete Chorister: $125
---
Choral Passport Only
Was $60
Now $50
Global Choral Passport: $50
If you have registered for the fall session, click here to access The Complete Chorister site. Password Required.

Registrants: A site password has been emailed to you. If you registered for the fall session or are a Back Bay Chorale chorus member who paid their dues for the fall or the full season—but you have not received the email with the login information—please email us at info(at)bbcboston.org.

Monday evenings, 7:00 p.m. to 9:00 p.m.
September 14–December 14 via Zoom
7:00 p.m. – Group Singing
7:30 p.m. – Introduction of Guest Speaker and Presentation
8:15 p.m. – Break
8:25 p.m. – Q&A, and Group Sing with Guest
8:40 p.m. – Interview with Guest Speaker
SEPTEMBER 14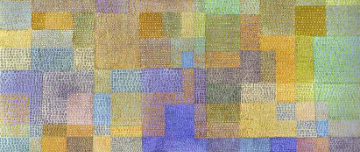 Polyphonic Intimacy
An Introduction to "The Complete Chorister"
Explore the concept of "polyphonic intimacy," the idea that music in the Western tradition is constructed to foster social relationships among its performers and listeners.
 
LOREN LUDWIG PhD
Performer Scholar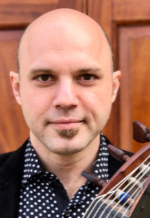 Loren Ludwig has served as musicology faculty at the Peabody Institute of Johns Hopkins University, Grinnell College, and the New Zealand School of Music. He teaches at residencies and festivals across four continents. Ludwig studied viola da gamba at Oberlin Conservatory and holds a PhD in Critical and Comparative Studies in Music from the University of Virginia.
---
---
SEPTEMBER 21, 28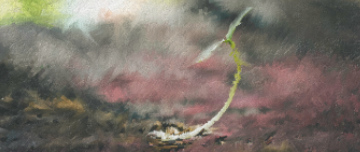 From Mourning to Joy
The promise of renewal in Brahms's Ein deutsches Requiem
 
What better music to begin our Complete Chorister journey together — music so deeply cherished by choral singers around the world. Artistic Director Scott Allen Jarrett reveals his own insights into this extraordinary music that, page by page, lifts us personally and collectively to the Promise of Renewal.
 
SCOTT ALLEN JARRETT
---
---
OCTOBER 5

NEW ZEALAND

PROF. KAREN LESLEY GRYLLS
Head of Choral Studies
University of Auckland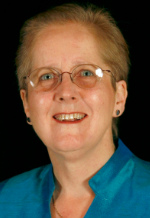 Karen Lesley Grylls has directed the Auckland Dorian Choir, assumed the position of Musical Director of TOWER NZ Youth Choir, and founded TOWER Voices NZ.  She is much in demand as a choral clinician and has numerous CD recordings to her credit. Invitations to adjudicate have taken her to Australia, Singapore, Tolosa, Hong Kong, Gorizia, Xiamen and Marktoberdorf.  She was recently been appointed to the board of the International Federation for Choral Music IFCM.
---
---
OCTOBER 12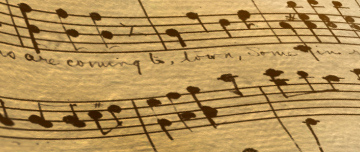 "More diction, please!"
A closer look at the history of text setting
Examine the ways composers in every generation have sought to create the best union between text and music. After all, "he who sings, prays twice!" 
 
BRETT KOSTRZEWSKI
BBC Program Annotator, Boston University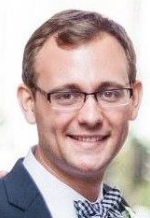 Brett Kostrzewski is a Ph.D. candidate in historical musicology at Boston University. He is also the director of music at St. Clement Eucharistic Shrine in Boston. Kostrzewski authors program notes for numerous ensembles in the Boston area and beyond. He co-founded Sourcework, a vocal chamber ensemble which prepares and performs polyphony from original sources.
---
---
OCTOBER 19

SCANDINAVIA & THE BALTICS

PROF. HEATHER MACLAUGHLIN GARBES
University of Washington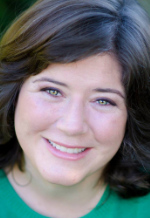 Heather MacLaughlin Garbes received her Doctorate of Musical Arts degree at the University of Washington. While at UW, she helped to develop and maintain the UW Baltic Choral Library, the first collection of its kind in the United States. This research has allowed her to present at College Music Society's National and International Conferences, AABS conferences, the Baltic Musics and Musicology Conference in Canterbury, England and The Latvian Archive and Material Culture Conference at the Library of Congress. 
---
---
OCTOBER 26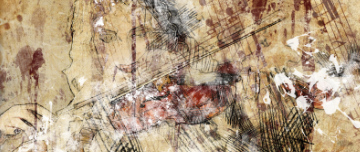 Consonance and Dissonance
How music creates emotion
Pitches, intervals, scales, and chords combine to create the human expression of the harmony of the spheres. Discover how these essential elements give music the ability to speak where words fail.

SCOTT METCALFE
Artistic Director, Blue Heron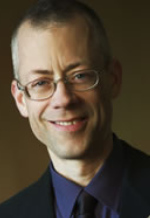 Scott Metcalfe is one of North America's leading specialists in music from the fifteenth through seventeenth centuries and beyond. His a frequent guest director for ensembles throughout the U.S. Metcalfe also enjoys a career as a baroque violinist. He received his master's degree in historical performance practice from Harvard University.
---
---
NOVEMBER 2, 9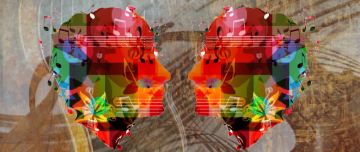 Music's Mirror of the Mind
Dramatic impact in Handel's choruses

The Hallelujah Chorus is surely the most famous piece in all of choral music, but few choristers — or audiences, for that matter — have the chance to discover Handel's astonishing ability to musically depict the human psyche. Artistic Director Scott Allen Jarrett explores the dramatic elements of choruses and characters from Saul, Jephthe, and Hercules, concluding with a session on the "Great Amen" from Messiah, Handel's musical restoration of Eden.
 
SCOTT ALLEN JARRETT
---
---
NOVEMBER 16

LATIN AMERICA

AHMED ANZALDÚA
Director of BorderCrosSing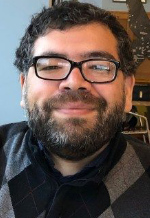 Ahmed Anzaldúa is a Mexican choral conductor, classical pianist, and music educator of Egyptian descent. He is an active musician, performing in Mexico and the United States frequently as a soloist and conductor with choirs, orchestras, in recitals, and as a collaborative pianist. He currently lives in the city of Minneapolis, Minnesota, and is the director and founder of Border CrosSing, an organization dedicated to integrating historically-segregated audiences, repertoire, and musicians through the performance of choral music. He is also a co-editor of the Justice Choir songbook and Director of Music Ministries at Unity Church - Unitarian.
---
---
NOVEMBER 23
NO SESSION. (THANKSGIVING WEEK)
---
---
NOVEMBER 30

SOUTH AFRICA

DR. MOLLIE STONE
University of Chicago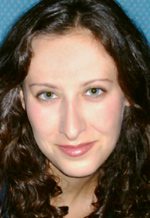 Mollie Stone directs the University Chorus and Women's Ensemble at University of Chicago. Stone teaches for Village Harmony, and serves as the co-founder/director of the Chicago World Music Chorus. She earned her Master of Music degree in conducting from Westminster Choir College and a doctorate in choral conducting from Northwestern University. She has also studied at the University of Cape Town in South Africa. Stone currently lectures and gives workshops on Black South African choral music and other repertoire across the United States and Europe.
---
DECEMBER 7,14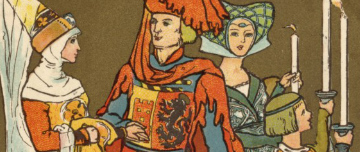 Of Partridges and Pear Trees
Carols through the ages
Lully, lulla — I saw three ships come sailing in — Ding Dong Ding! — Figgy pudding and Good Tidings
 
Each December, the Back Bay Chorale brings the sounds of the season to Copley Square's Old South Church. This December, we'll look at the history of carols and the delightful stories they tell, culminating in a study of Benjamin Britten's festive cantata Saint Nicolas.

SCOTT ALLEN JARRETT