Corey Dalton Hart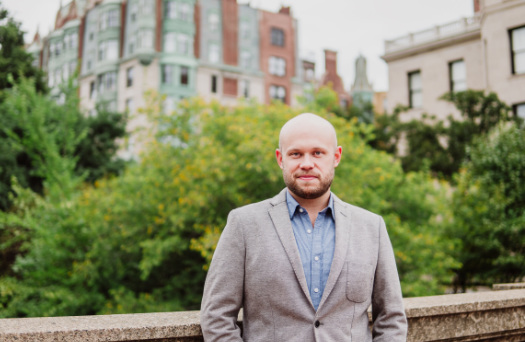 Corey Dalton Hart, tenor, is a native of Asheville, North Carolina known for his musical versatility, engaging presence, and expressive textual interpretations. With a passion for American art song and a champion of contemporary music, Corey is a regular recitalist along the east coast, having premiered new works in New York City, Boston, and Albany. On the opera stage, his varied roles have included the Podestá in Mozart's La finta giardiniera, Monastatos in Die Zauberflöte, Arithmetic in Ravel's L'enfent et les Sortilèges, Gherardo in Puccini's Gianni Schicchi, and the Cat in Oliver Knussen's Higglety Pigglety Pop!
As an active and eager singer of oratorio, Corey was a featured soloist for Mozart's Coronation Mass with the Bard College Symphonic Chorus at the world-class Richard B. Fisher Center for the Performing Arts. Other recent solo performances include Vaughan Williams' Mass in G Minor with the Church of the Advent in Boston, Handel's Messiah with The Orchestra Now, Haydn'sThe Creation with the American Symphony Orchestra, Handel's Esther with the Bard College Baroque Ensemble, Haydn's Harmoniemesse with the Furman University Symphony Orchestra, and Telemann's St. John Passionwith the Harvard Early Music Society. In addition to his solo work, Corey is an active chamber music artist in and around Boston.
He has performed with groups such as the Boston Baroque Ensemble, The Boston Camerata, Handel and Haydn Society, In Stile Moderno, the choir at the Church of the Advent, Trinity Church Copley Square, Schola Cantorum of Boston, Miryam Ensemble, Labyrinth Choir, Renaissance Men, and the Ashmont Bach Project. Corey is also an inaugural young artist of Voces8's American Scholars program. In conjunction with his performance schedule, Corey maintains an active private voice studio in addition to being a member of the voice faculty of the New England Conservatory Preparatory School.
As both a voice teacher and repertoire coach, Corey believes in fostering versatility in his students in order to give them optimal chance for success. He is currently pursuing a Doctorate of Musical Arts degree in Vocal Performance and Pedagogy from the New England Conservatory of Music and holds a MM from the Bard Conservatory Graduate Vocal Arts Program and a BM from Furman University. Corey brings to his singing and teaching years of work with esteemed teachers and mentors including Dawn Upshaw, Bradley Williams, Ian Howell, Dana Varga, Kayo Iwama, Erika Switzer, Cameron Stowe, Tanya Blaich, JJ Penna, Joshua Major, Lorraine Nubar, Jill Feldman, and William Thomas.