Susanne Powers
Executive Director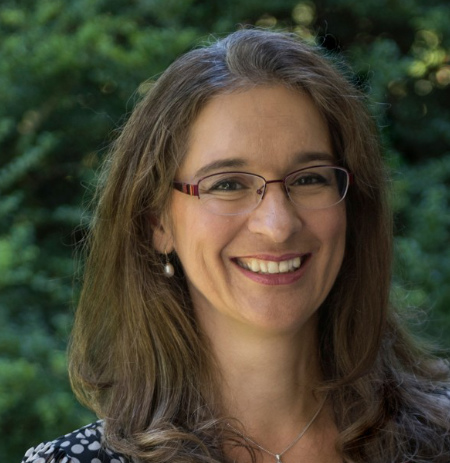 Susanne Powers, a native of Hamburg, Germany, started playing the violin at the age of 10 and within a few short years was winning top prizes in national competitions in Germany. She traveled throughout Europe as a soloist and with orchestras, played for Yehudi Menuhin, and traveled to Leningrad under the baton of Leonard Bernstein and Eiji Oue.
She received her Bachelor of Music degree from The Juilliard School, and spent summers studying and performing at Tanglewood and at the Aspen Music Festival in Colorado. While still in college she became Principal Second violin of the Harrisburg Symphony in Harrisburg, PA, and held positions in the Maryland Symphony and the Annapolis Symphony. Ms. Powers was one of the specially selected students to perform at the memorial service for Leonard Bernstein at the Cathedral of Saint John in NYC.
After receiving her Bachelor's degree from The Juilliard School Ms. Powers moved to Washington, DC, to study at the Catholic University of America where she received her Master of Music degree and her Doctorate of Musical Arts. Highlights of her career include solo engagements with the Hamburg Philharmonic, Stade Philharmonic, and the Catholic University Orchestra, concerts at the Austrian, Russian, and Vatican Embassies, the Supreme Court, the National Gallery of Art, with the Martha Graham Dance Company at the Library of Congress, and for former President Bill Clinton.
Ms. Powers has had a highly successful career as a concert violinist in the Boston area where she has performed with many notable area orchestras. A sought-after teacher, she maintained a full studio teaching violin for many years. Ms. Powers was also instrumental in transforming the music program at the German Saturday School Boston, where she composed original children's songs and worked with non-native students teaching the German language through music.
Ms. Powers's passion of bringing high quality music to people of all backgrounds fuels her continuous efforts to engage audiences in new settings and unexpected ways. She comes to Back Bay Chorale after serving as Executive Director of the Portsmouth Symphony Orchestra in Portsmouth, NH, and previously as General Manager of the Cape Ann Symphony in Manchester, MA.