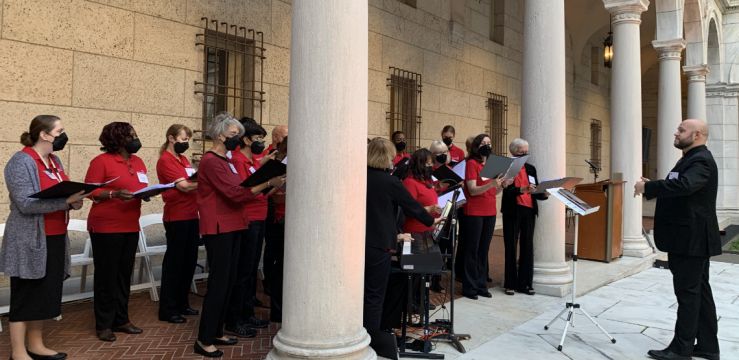 Advancing the Spirit of Community
We believe that music should not be limited to those who can visit the concert hall. Our Bridges program, launched in 2013, is an integral part of the Back Bay Chorale's mission to celebrate and share the unifying power of music with our community.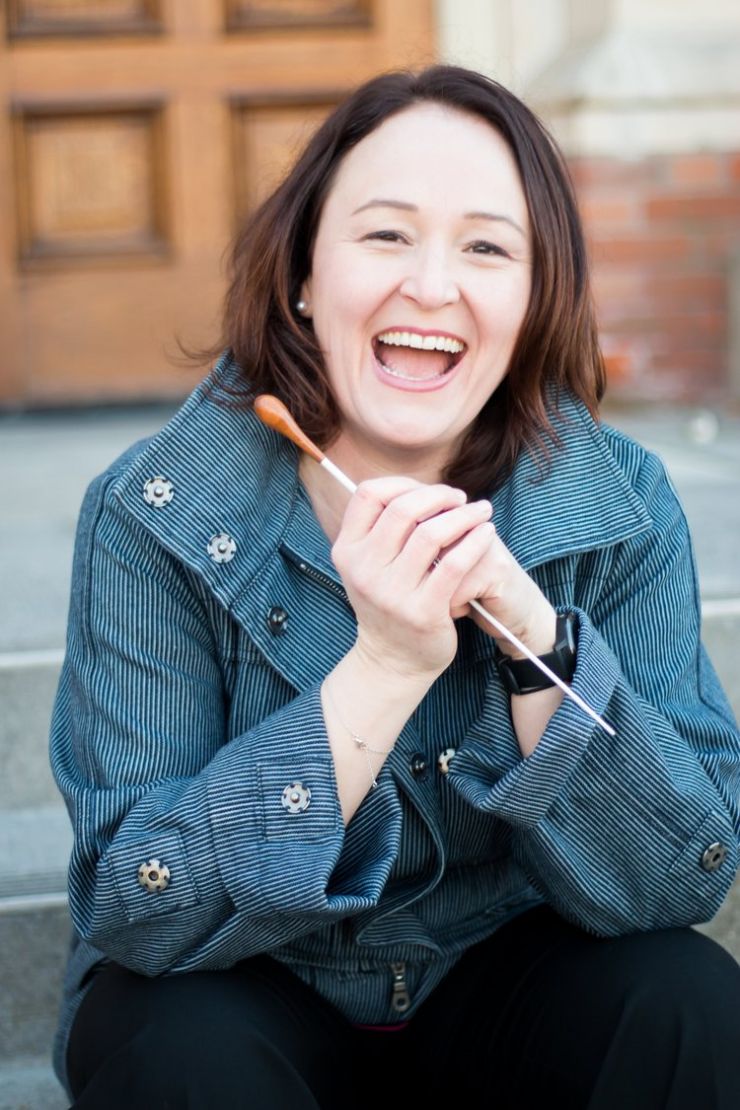 We are also very excited to announce that we have a new leader for our Bridges program. Riikka Pietiläinen Caffrey, a native Finn, is a renowned teaching artist, conductor and singer in the Boston area. Her research focuses on equity and inclusivity in music education and challenging the patriarchical narratives in music. Riikka believes in fostering versatility in her students in order to give them optimal chance for success. She is currently Associate Professor of the Practice and Director of Choral and Vocal Performance at Boston College.  We are thrilled to have Riikka lead our Bridges ESOL Chorus, and we know you will enjoy singing for him. Read more about Riikka here >.
WBZ NewsRadio 1030 Visits the ESOL Chorus
Listen to WBZ NewsRadio 1030's interview with former Director of Community Engagement Katherine Chan, about our ESOL Chorus.
Boston Chorus Aims To Help Non-English Speakers Hone The Language >
 ESOL Chorus
Music and English are universal languages. Everyone should have access to these languages without fear of making mistakes, whether spoken or sung. In partnership with the Boston Public Library, our Bridges ESOL Singing Group provides participants with an opportunity to make vocal music, improve their English language skills, and develop friendships with singers—within the ESOL community as well as with singers from Back Bay Chorale. Bridges participants meet each Tuesday morning to learn basic singing skills and songs in English. At the end of each class, they have the opportunity to make new friends and practice their English conversation skills. No previous music skills are required.
About the Video
 In February 2021, the ESOL Chorus and participants of  The Complete Chorister  recorded "We Shall Overcome", that most famous anthem of the American civil rights movement.
Read more >
What our ESOL participants say.
"For me, singing is a dream come true! Thank you!"
– Maunia (Iran)
"Singing makes me feel free from my worries and gives me hope and strength."
– Monika (Poland)
"It's very easy and fun to improve my English with this music class."
– Débora (Brazil)
"For the singing class, it was professional. The class is very good."
– Ngon (Vietnam)

2019
Boston Public Library: Literacy Training
Faneuil Hall: Naturalization Ceremony