Stephen Spinelli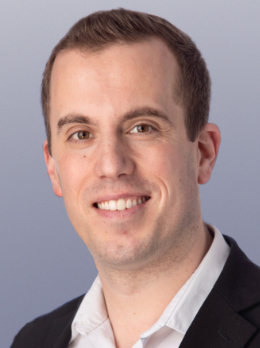 Dr. Stephen Spinelli is Assistant Professor of Voice at Boston Conservatory at Berklee. He joined Boston Conservatory in 2022. Spinelli previously served as the assistant director of choral programs at Cornell University, and held visiting appointments at Thomas Jefferson University, Moravian College, Villanova University, and Syracuse University.
Dr. Spinelli has sung with some of the country's leading vocal ensembles. As a tenor with the Crossing, his credits include the 2018 Grammy Award–winning recording of Gavin Bryars's The Fifth Century. Spinelli also performed with the genre-bending vocal octet Roomful of Teeth. He assisted in the production of their Grammy Award–winning debut album, which yielded the Pulitzer Prize-winning recording of Caroline Shaw's Partita for Eight Voices. As a frequently engaged guest conductor, he particularly cherishes his experiences leading the Maui Chamber Orchestra and Chorus.
Spinelli's research re-examines the contributions of historically erased composers. He is a proud cofounder of ONEcomposer, a non-profit organization dedicated to research, publication, performance, and recording in celebration of historically excluded musical voices. ONEcomposer's collaboration with the Philadelphia Orchestra to present the original orchestration of Florence Price's Piano Concerto in One Movement was hailed as "a knockout" by the Philadelphia Inquirer. Spinelli's scholarship earned him a Beinecke Research Fellowship at Yale University, sparking a two-year collaboration with Opera Philadelphia that will present the stories of Price, Margaret Bonds, and other legendary creatives on the stages that include the Academy of Music and the Mann Center for the Performing Arts.
Spinelli will serve as an editor for forthcoming editions of Bonds's music published by Hildegard Press, and his work inspired ONEcomposer's podcast, the Archives: ALIVE™, which will launch in collaboration with the Fisk Jubilee Singers. Spinelli holds degrees from Williams College, Temple University, and Northwestern University.