Robert Duff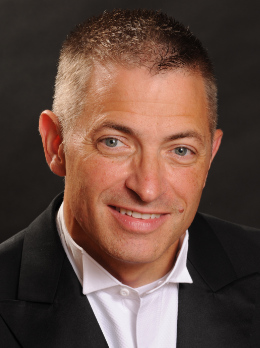 Robert Duff is Professor of the Practice of Choral Music at Brandeis University and Director of Music at Saint Cecilia Church in Boston, MA. An innovative and enthusiastic conductor, he has won widespread acclaim for his contributions to American music. Whether leading an student or community based ensemble, he brings equal passion to his work in vocal and instrumental music.
Duff believes that communal singing connects people together, bringing healing and joy. He has conducted ensembles nationally from the Handel Society at Dartmouth College to large multicultural and multilingual choirs in Los Angeles. A strong advocate for new music, he has commissioned and collaborated with many of today's leading composers including Andrea Clearfield, Jonathan Leshnoff, and Eric Chasalow. Committed to diversity and inclusion in artistic programming, Duff is committed to increasing representation in the choral repertoire by programming works that reflect the gender, ethnic, and racial diversity of our world and works from historically excluded groups in classical music.
His love for choral orchestral masterworks spans the gamut of works from the passions of Bach through contemporary works from the 20th and 21st centuries. His work over fifteen years as the conductor and artistic director of the Handel Society at Dartmouth College also included many of Handel's oratorios, masses by Mozart and Beethoven, Requiems by Mozart, Brahms, Verdi, Duruflé and Fauré and lesser performed works such as Elgar's Belshazzar's Feast, Schoenberg's Survivor from Warsaw and Britten's The Company of Heaven.
Duff has faith in the power of music to change lives and impact our communities. As director of music for the Archdiocese of Los Angeles, he worked with 300 parishes to increase the quality of music locally while combining hundreds of singers together for large archdiocesan celebrations. In his role at Saint Cecilia, Duff works with a music and production staff of eight, conducts two morning choral ensembles and oversees livestream production of weekly liturgies that touch over 10,000 viewers weekly.
In addition to his work in the community, he is also a member of the faculty at the Brandeis University Music Department, where he leads the select Brandeis Chamber Singers, a 24-member vocal ensemble and the University Chorus. He has raised the profile of the choral program at Brandeis through regional and international concerts and through collaborations with other colleges and universities in the United States.
Duff also works closely with the four voice studios and directs the undergraduate vocal performance track in classical music and in musical theater. He teaches conducting and choral methods, and is committed to help shape young musicians' lives by serving as the Undergraduate Advising Head to the undergraduate population majoring or minoring in music.
Duff is deeply committed to contributing to the choral profession by empowering others, and he is the Past President of the American Choral Directors Association (ACDA) – Eastern Division. He has also organized and led multi-day institutes focusing on the music of J.S. Bach in collaboration with Helmuth Rilling, and on the late Italian madrigals in collaboration with Robert Hollingworth of I Fagiolini in Britain.  He has also served in many leadership roles in ACDA. He earned the Doctor of Musical Arts degree in conducting from the University of Southern California, as well as a M.M. in conducting from Temple University and a B.M. in music from the University of Massachusetts at Amherst. He proudly recognizes his mentors E. Wayne Abercrombie, Alan Harler and Lynn Bielefelt for serving as important leaders, and thanks them for the profound influence they have had on the choral arts in America.