Caron Daley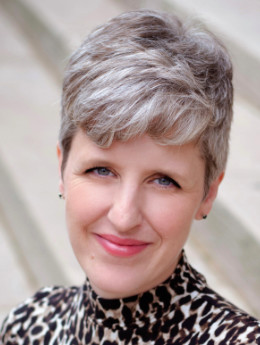 Caron Daley is Director of Choral Activities, Associate Professor of Music, and Area Coordinator for Ensembles at the Mary Pappert School of Music at Duquesne University in Pittsburgh, Pennsylvania. Under her direction, the Duquesne Choirs have performed across the Northeast and Canada, including invited performances at the 2019 National Collegiate Choral Organization Conference and 2023 National Association for Music Education Eastern Division Conference, and collaborations with the Pittsburgh Symphony Orchestra. A native of Halifax, Nova Scotia, Caron has held past conducting appointments with the National Youth Choir of Canada, Toronto Mendelssohn Choir, University of Toronto, St. Michael's Choir School, and Salem Academy and College. In 2012, she founded the Halifax Choral Conducting Institute, which inaugurated a Women's Conducting Intensive in 2019, and led the event until 2020. Caron regularly guest-conducts festival choirs and mentors emerging choral conductors.
A certified Dalcroze Eurhythmics teacher, Caron researches embodiment in choral singing and conducting. Her two-decade exploration of these topics has resulted in conference presentations at the Oxford International Conducting Studies Conference, International Conference of Dalcroze Studies, Phenomenon of Singing Symposium, Symposium for Research in Choral Singing, and Voice Foundation Symposium, as well as publications in Canadian Music Educator, The Choral Scholar, Choral Journal, Journal of Singing, and the International Journal of Research in Choral Singing. Caron's current interdisciplinary research investigates musculoskeletal injury prevention and intervention in conductors.
Caron holds a D.M.A. (Choral Conducting) from the University of Toronto, an M.M. (Choral Conducting) and M.A. (Vocal Pedagogy) from The Ohio State University, an Artist Diploma (Voice) and B.M. (Music Education) from Western University, and an A.R.C.T (Voice) from the Royal Conservatory of Canada. She currently serves as National Chair for College and University Choirs with the American Choral Directors Association, Past-President of the American Choral Directors Association of Pennsylvania, and as a Board Member with the National Collegiate Choral Organization. In her free time, she enjoys walking the hills of Pittsburgh and riding her electric cargo bike.
Visit Caron Daley's web site >