Scott Allen Jarrett
Artistic Director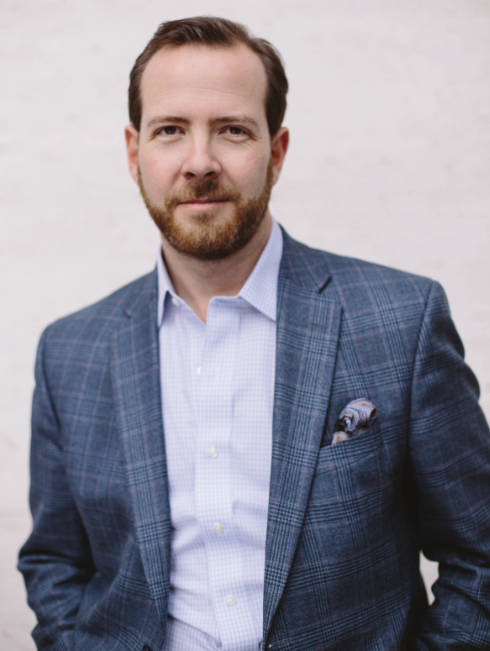 Scott Allen Jarrett was appointed the fifth Artistic Director of the Back Bay Chorale in 2004, and has led the Chorale through a remarkable period of artistic and organizational growth. During his tenure, the Chorale has programmed the complete large-scale choral/orchestral works of Bach, Beethoven, Mozart and Haydn, Vaughan Williams, and with season, major works of Mendelssohn. Jarrett has fostered successful and enduring collaborations with regional musical partners including the  Boston Landmarks Orchestra,  Boston Youth Symphony Orchestra,  and the  New Bedford Symphony.
Under his leadership, the Chorale has expanded contributed income more than threefold, paving the way for future artistic programs, collaborative projects, commissions, a renewed commitment to programming works with orchestra, and diverse outreach and education initiatives. In 2012, Jarrett established  Bridges, the Chorale's community engagement program, and has since partnered with veterans' homes, Jewish Family and Children's Services, the Boston Public Library, many regional Alzhiemer's and dementia facilities, and performances at naturalization and citizenship ceremonies at Faneuil Hall and the JFK Library.
Jarrett is Director of Music at  Boston University's Marsh Chapel  and Resident Conductor of the  Handel and Haydn Society.  Jarrett founded Marsh Chapel's annual Bach Experience in 2007, and since that time, the Chapel Choir and Collegium have performed dozens of cantatas, with regular performances of the Bach passions. This year's series includes performances of Bach's cantatas for New Years Day — BWVs 41, 28, 16, and 190. Music at Marsh Chapel also features performances of Beethoven Symphony No. 4, Haydn's Schöpfunsmesse, Handel's L'allegro, il Penseroso ed il Moderato, and James Kallembach's Most Sacred Body. With the Handel and Haydn Society, Jarrett regularly conducts performances of Bach Christmas at New England Conservatory's Jordan Hall and the much-loved annual H+H performance as part of Boston's "First Night" celebrations. He serves as chorus master for H+H's appearance with the  New York Philharmonic  in this season's performances of Handel's Messiah at Lincoln Center. Through this work and these concerts, Jarrett assists music director Harry Christophers to build one the country's finest professional choruses.
The music of Johann Sebastian Bach has been a lifelong interest and pursuit, and Jarrett is recognized as one of our nation's leading teachers and interpreters of the vocal works of Bach. A long time collaborator with the  Oregon Bach Festival,  Jarrett is Director of the Vocal Fellows Program and Associate Chorus Master, and, in 2017, led the festival's opening performances of the St Matthew Passion—the only conductor other than Helmuth Rilling to have conducted that masterpiece at the Oregon Bach Festival since its founding. Conducting a series of performances of the Bach B Minor Mass in 2012, Jarrett became the first guest conductor to lead Miami's  Seraphic Fire.  Since that time, Jarrett has collaborated regularly with  Patrick Dupré Quigley  and Seraphic Fire, regularly guest conducting performances, playing continuo, and service on Seraphic Fire's Artistic Advisory Council.
Building on this work locally and nationally, Jarrett was appointed Artistic Director of the  Bach Akademie Charlotte  (NC). In addition to an annual cantata series partnering with regional presenters and churches, the Bach Akademie presents an annual festival in June with performances, master classes, recitals, and much more. The Bach Akademie has quickly garnered a national profile, drawing on a nation-wide talent pool for its roster of musicians. The current season opens with a five-day residency at the  University of Iowa  and more than fifteen performances in Charlotte and throughout the Carolinas.